Eco Friendly Packaging: Create More Value with Less Impact

It is impossible to avoid plastic in 2017. We find it everywhere whether it is at home, in our car, in the office or in our hands. We are faced with plastic every moment of every day. In 2050 there will be more plastic than fish in our oceans. It's time to reduce our production and our use of plastic. Ecological packaging is a way to contribute to this cause.
More Value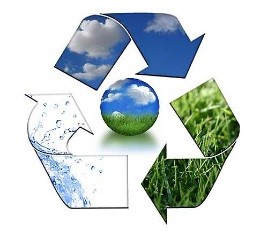 Eco Friendly Packaging is strongly linked to concrete economic and ecological stakes such as the reduction of expenditure on material resources and the prevention of pollution in the industrial and manufacturing sectors. We could summarize it and say it is to save money and limit a company's energy footprint, but ultimately, that's only part of the story. Indeed, it is also a means of displaying the values ​​that your company wishes to convey. By using Eco Friendly Packaging, a company shows that it is aware of the ecological issue and its willingness to act on it, hereby confirming its image as an eco-friendly company.In addition, Eco Friendly Packaging is also a proof of innovation and competitiveness by all types of companies.
Less Impact
By using eco-friendly packaging like the B-Cap rechargeable capsules, you drastically reduce your energy impact on the environment for several reasons! For starters, B-cap dosing capsules require much less effort to transport. They are smaller and lighter than traditional bottles of household products or beverages sold on the market and will reduce transport costs and CO2 emissions. Did you know that for example, conventional washing products are generally composed of 90% water? With B-Cap Products, no water is transported needlessly. Only the active concentrate of detergent that will become the final product you will use gets shipped, foregoing the need to transport heavy bottles, drums or flasks. In addition, the cleaning industry makes extensive use of ready-to-use products, generating enormous quantities of plastic waste. By knowing that the B-Cap refill capsules are 100% recyclable, we let you imagine the amount of plastic waste you will save.
If you want to promote companies that have a positive and respectful approach like B-Cap that put these values at the heart of its business model, share this article on your social media.