Environmentally friendly Products: 6 examples of daily products
In 2018, it's no secret to anyone that the production of municipal waste from consumers is still very important. Small daily actions would limit some of this waste. B-cap offers you some ideas and tips!
1. Clothes made from recycled Fabric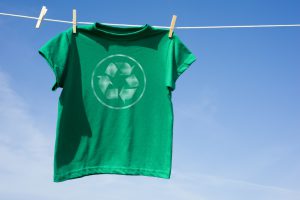 One way to make your everyday life eco-friendlier is to dress with clothes made of recycled materials. Indeed, these clothes are more and more easy to find since more and more brands offer clothes made of recycled plastic. But how does one go from a plastic bottle to a garment? First of all, the waste is crushed into petals and then mixed with plastic bottles. Then everything is mixed and transformed into a liquid mass and finally woven into yarn. The thread is then transformed into material that will be used to produce the collection!
2. Sustainable shopping bags
It is a simple gesture. Bring a bag when you go shopping. Instead of paying a few cents to buy a bag on the spot, take a reusable shopping bag. As we know, 10 billion plastic bags are distributed every year around the world. We can realize how this small gesture could have a direct impact on plastic waste. Think about it.
3. Use a Stainless-Steel Water bottle
There are many advantages to using a Stainless-Steel Water Bottle. First, tap water costs 200 times less than bottled mineral water. Also, these containers keep your water cool. And then, the environmental impact of plastic water bottles is monstrous. The simple fact of promoting the consumption of tap water thanks to a support like the stainless-steel water bottle will reduce your production of plastic waste. Wich is not negligible.
4. LED bulbs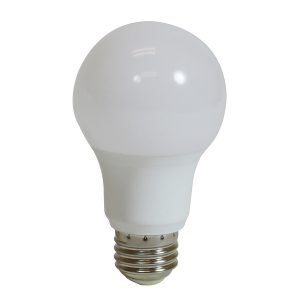 LED bulbs have many advantages over traditional bulbs. Indeed, the consumption of an LED bulb is on average 8 to 10 times lower and has a life 25 to 50 times longer than a conventional bulb. By equipping your home with LED bulbs, you are making a gesture that is both ecological and economical. Why deprive yourself?
5. Kitchen composter/Compost pail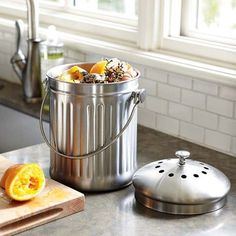 The composting of your kitchen waste and your green waste makes it possible to divert kilos of waste from your garbage cans, which otherwise must be collected, transported and treated by public institutions. Indeed, a large proportion of municipal waste is biodegradable waste that can be composted. Not only will you produce a fertile material useful to the environment and also you will reduce your overall waste production. Do you live in an apartment or do you have no garden? No problem! You can very well make compost with small kitchen composters. Think about it!
6. Refill capsule B-Cap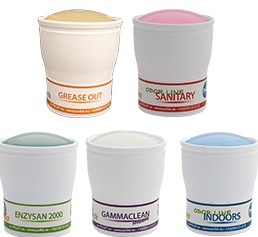 As you can see, the production of plastic waste is a real problem of our society and all the solutions to limit this are welcome.
B-cap is involved in this search for solutions and has been offering alternatives to its clients that greatly reduces their production of plastic waste. And by using these capsules, these companies also drastically reduce their CO2 production from transportation.
We let you imagine what positive impact could this practice have if it extended to consumers. That's why it's important to support eco-friendly solutions and to make consumers aware of environmental issues.
As you can see there is a lot of little gestures to be done to reduce waste. Do not wait and adopt the ideal behaviour as a consumer and as an eco-friendly citizen.
Be smart, B-cap !