Recycling Plastic Bottles and Other Ways to Reduce Your Waste
Though people are more and more aware of the impact it has on the environment, the amount of garbage produced by humans remains impressive. With a continuous worldwide growth, plastic is among the major sources of pollution. Fortunately, solutions exist. In this article, we share 5 easy ways you can reduce your waste, starting with plastic bottles.
1. Recycle plastic bottles in creative ways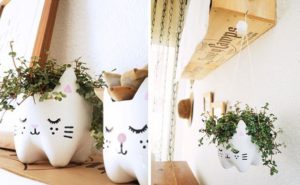 Used plastic bottles usually end up in the trash. But – good news – it doesn't have to be that way!
Kitchen storage containers, bird feeders, snack bowls, and many more, the internet abounds with Do It Yourself tutorials. Be creative and give a new purpose to your plastic bottles. Options are endless!
2. Use a water filter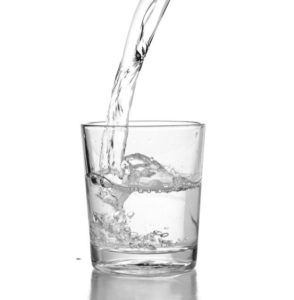 Not only can filters decrease impurities such as limestone deposits, they can also make tap water feel fresher, thus more pleasant for you to drink.
Water filters come in many forms. Purchase one that suits your needs. Or you could make it yourself… by using empty plastic bottles for instance!
3. Find an eco-friendly alternative for household items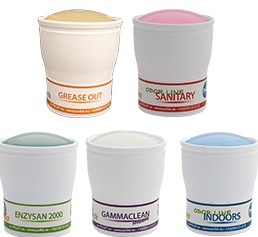 Cosmetics, soap, healthcare products… when paying attention, you can probably notice how plastic is everywhere in your household. The good news is there are more and more eco-friendly alternatives on offer! B-Cap is one of them.
Rechargeable, 100% recyclable packaging, the B-cap capsules participate in plastic waste reduction. They also come in a small size which means a lower need in storage space, less trucks to transport them and an overall reduction of CO2 emissions from transportation.
Find out more about the dosing cap technology and its benefits for household products.
4. Purchase a reusable bottle
When it comes to reducing your plastic waste, purchasing a reusable bottle is a small eco-responsible gesture with a big impact! On top of that, this can significantly cut costs as drinking tap water is a lot cheaper than buying it bottled.
Many options exist on the market. A stainless-steel bottle is certainly a good one! It is durable, light and keeps your water cool. You can now reach out for it anywhere, anytime!
Not too fond of the taste? Make it more exciting! B-cap offers a large choice of syrups and supplements that transform water into a soft or energy drink. All you have to do is clip a cap on your reusable bottle!


5. Ban plastic bottles from your workplace and household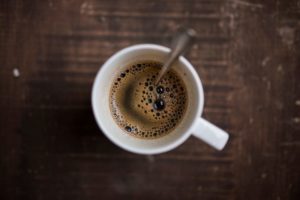 While banning plastic bottles entirely is challenging, it is possible and doesn't have to happen overnight. Instead, you can create new environment-friendly habits, one habit at a time. Start by bringing a mug to work, then purchasing a reusable bottle, and so on. Gradually, you will reduce your plastic waste. Every step – even small ones – counts!
Of course, plastic bottles are not the only type of waste you can reduce. We share more tips about everyday life products and their eco-friendlier counterparts.
Be smart, B-cap!